B2B Website Design
Attract and convert more traffic to your website with our growth-driven design process
Free Assessment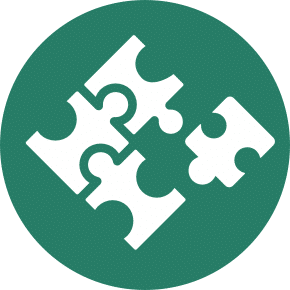 The Premier B2B Web Design Agency
With your hand on your heart, can you honestly and confidently say your website is your company's best marketing and sales asset? Can it consistently and predictably attract traffic, and convert that traffic into leads? Your website is your primary line of attraction for prospects, and solely exists to drive traffic and new customers to your business. So it better perform!
Your trusted B2B Website Design Agency Partner
Your website is the only marketing and sales tool in your business arsenal that works tirelessly and perpetually. It doesn't require sleep, coffee breaks, or time off – and holds the potential to take website visitors from first contact to buying your products and services from your sales team.
Why is Growth Driven Design Important?
Great website design is aesthetically and visually attractive, responsive, easy to access and navigate on all devices – and represents what you do and why you do it.
Let us help turn your website into your best marketing asset and salesperson.
Great B2B Web Design Guides Prospects from First Contact to Customer
Depending on what you sell, your customers take time to go from first contact with your company to making a purchase. It's like the time it takes between hooking and netting a fish – but before you can enjoy the thrill of the fight, you need some hypnotizing bait to help you set that hook.
Closing the sale highly depends on the interaction your prospects have with you. Having a well-designed, responsive website has two huge benefits:
For you, it makes the process less labour intensive, so you can focus on tasks that can't be automated.
For your prospects, your website's consistency in colour, tone, voice, and style build trust, so when they're ready to buy, they come straight to you.
Demonstrate Thought Leadership To Your Target Market
Ever been to a used car lot and thought 'this guy doesn't know what he's talking about.' Did you buy a car from that person? Exactly. People respect the opinions of experts, not eager salespeople. When your ideal sales lead has a problem, they want to buy a solution from experts who can demonstrate solid expertise.
Thought leadership is all about proving you have the answers to earn someone's business – it builds trust, transparency, and authority – and your website is the perfect tool to demonstrate your expertise.
As a B2B organization, your prospects need to be able to find the valuable information they're searching for on your website. When they find what they need, the success of their search has them return to consume more of your content until they're convinced your business has the perfect solution.
Websites are your first – and last – chance to demonstrate your products or services can solve your prospects' problems, and that your company serves its customers in a moral and ethical manner.
Attract and Engage More Ideal Customers
There was a time when lead-nurturing was a one-way communication process, but the market has changed rapidly, and today we're smack dab in the center of the user-experience economy.
Your website visitors expect to "experience" what it'll be like to work with your company – they're not interested in leisurely consuming its content.
User experience includes all your content, creative and professional – copy, graphics, video, sound, blogs, as well as structure – information design, interface design, interaction design and back-end programming. Fine-tuning this critical form of communication, brand identity, and messaging gives you a better chance to attract and proactively engage your ideal customers.
Invite Ideal Prospects to Discover What Your Company Has to Offer
Daily, thousands of people in your target market search the web for solutions. They're looking to satisfy a problem, and when your website perfectly describes them in the way they identify with – you win. Enabling easy discovery of your content allows your solution to become the ideal go-to solution. When they can learn from your content, and build trust in you, they'll move one step closer to doing business with you.