Explore Our 8-Stage B2B Marketing Process
Helping business drive traffic & leads through data-driven and scalable marketing strategies.
Schedule Growth Call
RESEARCH & DISCOVERY
Pinpoint who your ideal prospects are; where and how do they search, and why do they buy.
Customer Interviews

Sales Discovery (Data & Team)

Customer Insights

Surveys
Competitive Research

Audience Analysis

Customer Acquisition
STRATEGY
Develop a targeted inbound strategy and deliver the right message to those prospects at the right time
Buyer Personas

Keyword Research

Site Audience Strategy

Customer Journey

Content Strategy
Content Mapping

Competitive Analysis

KPI Targets

Goal Setting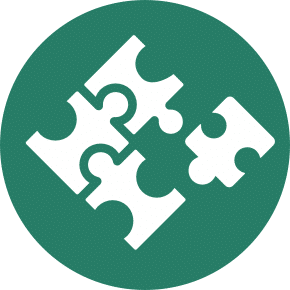 BUILD AND INTEGRATE
Build a powerful system needed to automate and accelerate marketing activities
Setup and Configuration

CRM

Tools
Growth-Driven Website Design

Marketing Automation

Team Automation Training
ATTRACT
Build and optimize compelling brand content targeted to your prospects, attracting them to your website
Content Publishing

Social Media

SEO

Video
Paid Search

Sponsored Search

Inbound PR
CONVERT
Build targeted landing pages and premium content designed to convert those website visitors to warm leads
Landing Pages

Calls To Action (CTAs)

Educational Content

Automation
A/B Testing

Lead Generation Offers
NURTURE
Build a warm, trusting relationship with your new audience by sending customized, automated messages and content designed to inform, educate and inspire
Email Marketing

Lead Scoring

Lead Nurturing

Appointment Setting
Lead Segmentation

Visitor Retention Strategy
ENABLE
Equip client-facing employees and sales teams with the ability to consistently build a valuable, educated conversation with customer stakeholders at each stage of the customer journey.
Connecting Sales to Content

Content Repurposing

Advanced Analytics
Pitch and Content Optimization

Sales Training & Support
FEEDBACK
Close marketing gaps and feedback, learn from our efforts, continuously improving the cycle and efficiency.
Review Goals

Results Analysis

Marketing Gap Analysis
Close Loops

Readjust and Measure
Professional, proven and to the point. These guys truly know inbound marketing, from start to finish.
Rick Sloboda, Principal @ WebCopy Plus
Riverbed Marketing have opened the doors to a new stream of business for Wardell International, by implementing a comprehensive strategy for inbound & content marketing. As a service-based company, we knew it was essential to find a way to leverage our content for growth. Riverbed Marketing took the guesswork out of this process I would highly recommend them to any company wanting to expand their digital marketing.
Mark Wardell, President @ Wardell International
Todd Mumford and Riverbed Marketing combine a sincere passion and vast knowledge for inbound marketing, with unbeatable customer relationship management. They are doing an outstanding job for us and I would highly recommend them to anyone who is looking to drive results for their business online.
Gary Taylor, Founder & President @ ConnectedCity™
Riverbed Marketing is leading edge in every way when it comes to SEO and inbound marketing. They have grasped the value of content generation and social media, and offer solutions for clients that encompass the whole package.
Chandra Blouin, Founder & Branding Specialist @ Studiothink
Schedule a Free B2B Growth Call
We'll conduct a 20-30min connect call and then provide a free marketing roadmap tailored to meet your marketing goals.